International Speaker
From classroom to boardroom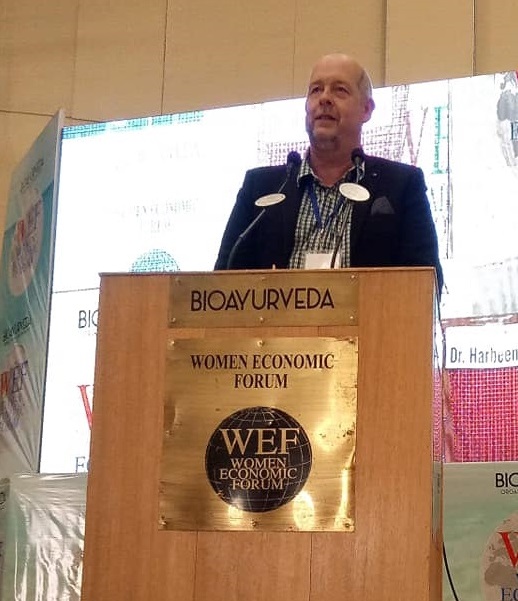 "Classroom to boardroom" is how multi award-winning international speaker Roger Cheetham describes the audiences he has spoken before. He has spoken in many classrooms and assemblies, as well as for a number of networking events, up and down the UK and internationally.
Roger's adaptability and empathy was demonstrated, when even though he's a male speaker, he was invited to speak, as an authority, on resilience for the Women Economic Forum AGM in Delhi, India. In Roger's own words, "As a male speaker, it's a real honour to be invited to speak for such a prestigious female-led event at all, but when that event takes place half way round the world, it's even more humbling". Having delivered his keynote speech at that event, the organisers immediately booked him to do so again at their London event, which he did, just days after returning from speaking in Paris.
Closer to home, Roger's audiences have included him speaking at The House of Lords, 5 national locations of "The Evolve Network" (formerly "The Elite Network"), numerous classrooms, school assemblies and he's shared the stage with Marie Diamond of "The Secret" on more than one occasion, as well as J P De Villiers and various faces from TV.
To find out more email roger@rogercheetham.com
"One of the best 20 minute speakers we've had here – EVER!" 
Sign up to receive Roger's newsletter and be kept up-to-date with all his events. We will look after your data and respect your privacy. For full details, please read the
Privacy Policy
here.